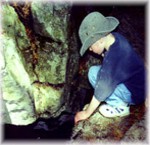 Hastings is a short drive from a number of area attractions like Campbellford's Ranney Gorge Suspension Bridge, Wesben Arts Festival Theatre and World's Finest Chocolate Factory Outlet Store, the Peterborough Lift Locks and Canoe Museum, Lang's Pioneer Village, Indian River Reptile Zoo, Petroglyth's Provincial Park, Warsaw Caves, Serpent Mounds Park and more. Oh, and for those of you who like to hike, run, cycle or snowmobile, the Trans Canada Trail runs right through the heart of Hastings. You'll be hard pressed to run out of interesting things to do.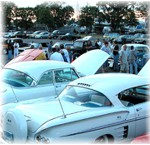 Beginning with the spring Maple Syrup Festival in neighbouring Warkworth, there is something happening almost every weekend all summer long. Waterfront Festivals, Antique Boat Shows, Founder's Week Celebrations, Art Contests, Craft Shows, Community Yard Sales, Farmer's Markets, Classic Car Shows, Fishing Derby's, Speed Boat Poker Run's, Canada Day Celebrations and Award Winning Fireworks Displays are to mention just a few. Closing the summer out are some of the best old fashion Fall Fairs you'll find anywhere. There's plenty to do all winter long as well. Be sure to check our events page for more information on these and all our other goings on.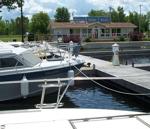 Hastings Village boasts a state-of-the-art marina situated on the south shore immediately above Lock 18. Located on over 1500 feet of manicured waterfront parkland, our marina boasts 64 slips catering to seasonal and transient boaters alike. Capable of accommodating yachts up to 90 feet in length, there is virtually no vessel travelling the Trent-Severn Waterway that we can't host. Each slip offers 30 and 50 amp electrical hook-up, municipal water and pump-out. The facility is fully handicapped accessible, offers clean, spacious washrooms and showers, free hi-speed wireless internet, tourist information, friendly on-site attendants and easy access to downtown Hastings.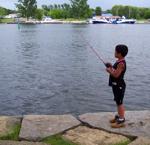 A favourite summer pastime for many, fishing is a big part of Hastings waterfront, and activities run all summer long. From kids derbies to professional competitions there is something for everyone. Local species include Muskie, Pickerel, Small and Largemouth Bass, Catfish, Perch, Crappie and Bluegill. Hastings is the only place in Ontario that allows fishing from its bridge and some of our provinces best fishing can be found right here -in fact it's pretty hard to not catch a fish in Hastings.
---